GET THE XD ESSENTIALS!
By SOF Editor on Thu, 06/05/2014 - 9:12am
Printer Friendly Version
Send to a Friend
In 2001, Springfield Armory® redefined what a polymer pistol should be. The XD® series set the new industry standard for ergonomic comfort, ease of operation, features and performance.
Now, the XD Essentials package is back for a limited time!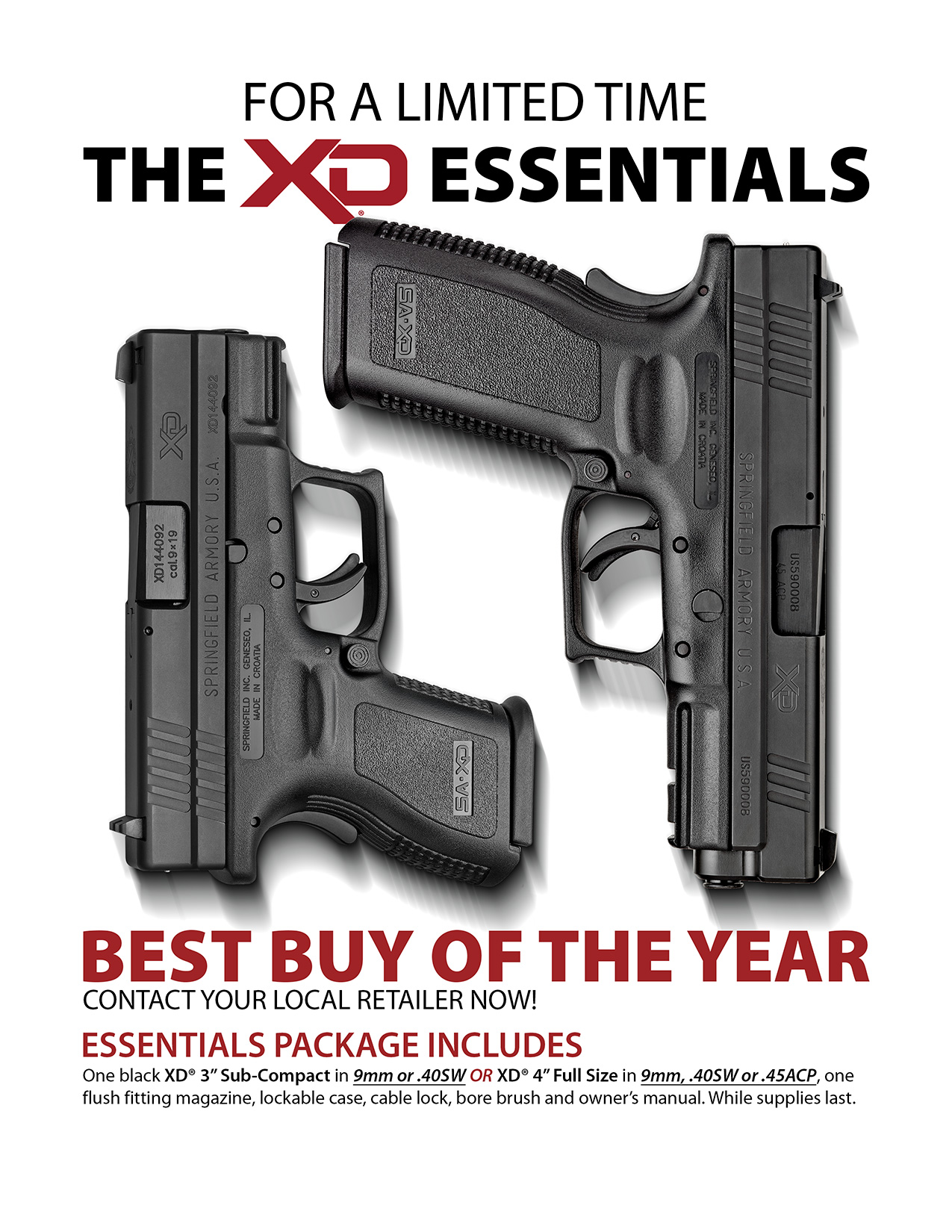 The XD® Essentials offers you the best Point & Shoot Ergonomics™ in two options. A 4" service model XD® great for competition and personal defense. And a 3" Sub-Compact XD® which is a comfortable conceal carry option.
All XD® Essentials ship with the following:
XD® 3" or 4" Pistol in 9MM/.40S&W/.45ACP
XD® flush fitting magazine
Lockable case
Cable lock
Bore Brush
Anyone who picks up an XD® will be pleasantly surprised at how natural it feels. Whether one reaches for a Full Size, a Compact or a Sub-Compact, the first thing one will notice is how it nestles perfectly in the hand. Next, discover the ease with which a target can be acquired. Because it uses the same perfect grip angle as John Moses Browning's proven 1911, the XD® points effortlessly and naturally.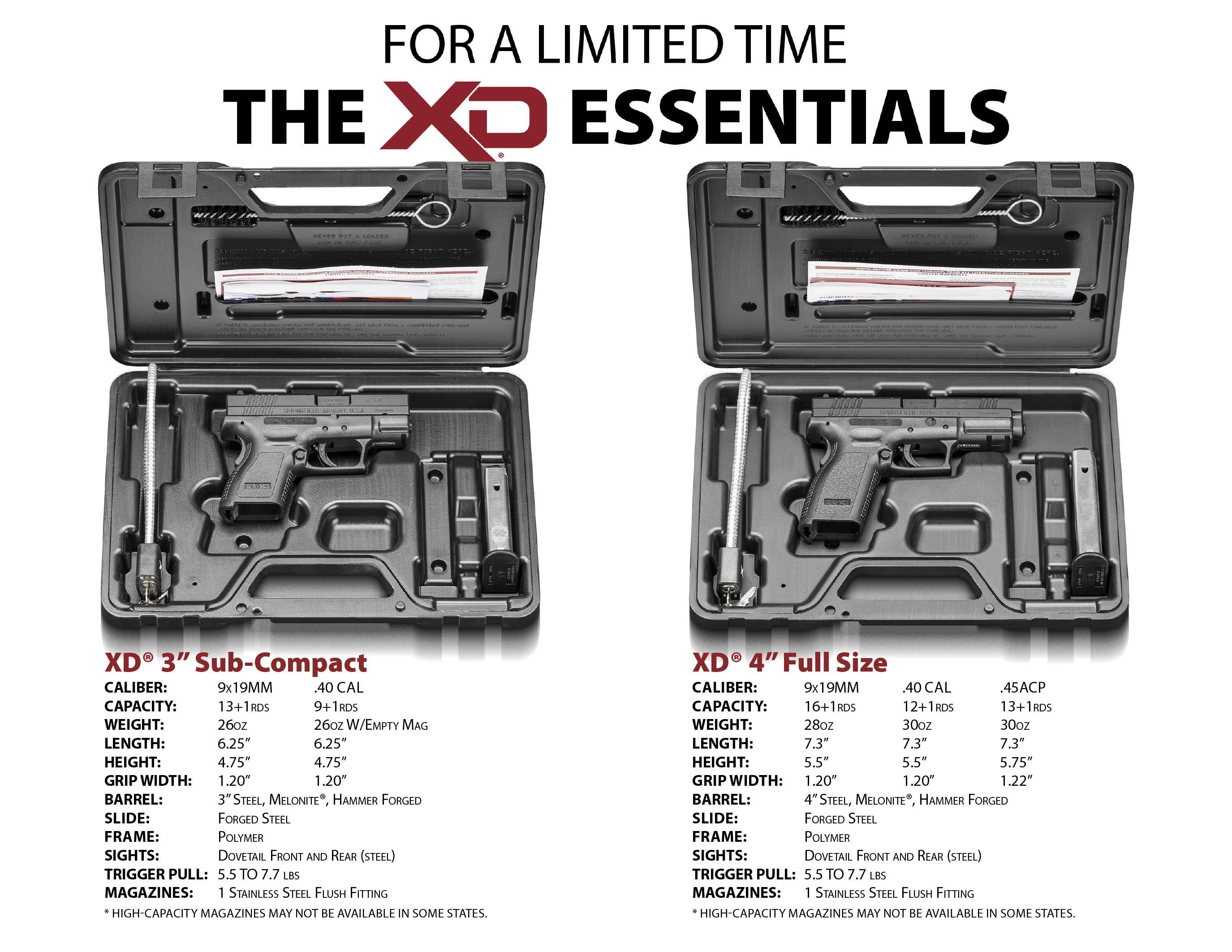 XD®'s come loaded with features that set them apart from the competition. The striker status indicator and loaded chamber indicator give the shooter instant tactile and visual feedback about the condition of the pistol. This means a shooter can know at a glance – or at a touch – if there is a chambered round and if the striker is cocked. Three separate safeties guard against accidental discharges and provide extra peace of mind. The Ultra Safety Assurance (USA) Action Trigger System™ prevents unintentional rearward movement of the trigger. The grip safety keeps the pistol from firing unless the shooter has a firm grasp on it. And an internal firing pin block goes the extra mile to bring you a pistol fully designed with safety in mind.
The accessory rail that comes standard on every XD® gives a shooter the flexibility to mount a light, laser or other accessory on their pistol. An ambidextrous magazine release means the XD® doesn't care whether or not a shooter is a lefty. The fully supported ramped barrel and rugged Melonite® or stainless steel finish will keep a XD® running round after round. And the high polish stainless steel magazines drop free with refreshing eagerness.


For more information on this, go to:
http://blog.springfield-armory.com/xd-essentialshome
For more details on Springfield Armory's XD pistols, go to:
http://www.springfield-armory.com/xd-series/