LIKE BILL, LIKE HILLARY?
By SOF Editor on Thu, 05/08/2014 - 7:12pm
Printer Friendly Version
Send to a Friend
Did Hillary Miss a Chance to Weaken Boko Haram?
By Harold Hutchison
Did Hillary Clinton fail to take an opportunity to weaken the Nigerian terrorist group Boko Haram in 2011? That is the question some are asking in the wake of two high-profile attacks, one of which involved the terrorist group kidnapping hundreds of girls from their school.
MQ-1 Predator armed with AGM-114 Hellfire missiles. A similar UAV took out the leader of the Pakistani Taliban, a group which shot Malala Yousefzai for advocating for the education of girls.
According to media reports, on Hillary's watch, the State Department refused to designate Boko Haram as a foreign terrorist organization, a step that would have helped cut off funds and other forms of material support to the terrorist group. The group has been responsible for many attacks on Christians in the northern portion of Nigeria, which is heavily Moslem.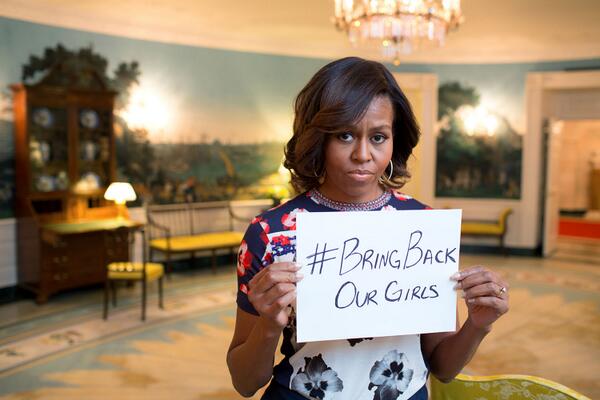 The terrorist group took nearly 300 Christian girls from a school in the Nigerian state of Borno. The leader of Boko Haram, Abubakar Shekau, has sworn to sell the girls into slavery or as child brides. A Fox News report noted that one woman sold into slavery had to sleep with as many as ten men a night, and was held for five years until she contracted HIV. The kidnapping has generated a lot of traffic on social media sites, including a hashtag campaign called "#BringBackOurGirls" that has featured a number of celebrities, including Michelle Obama.
Other Islamist terror groups have carried out similar raids. In January 2011, the Somali terrorist group al-Shabab seized Somali girls as young as 14 from schools. Those girls have yet to be located. In Pakistan, the Pakistani Taliban shot Malala Yousafzai, who was outspoken in her desire to be educated. The leader of the Pakistani Taliban was later killed by a UAV strike.
During the 1990s, Bill Clinton reportedly turned down an offer to turn Osama bin Laden over to the United States, possibly missing a chance to stop the 9/11 attacks. Did Hillary miss a chance to weaken Boko Haram before it began its latest campaign of abduction and terror?